Friday, October 25, 2013

My children are getting quite excited for Halloween.  They have been counting down since September, so you can imagine the sheer joy they expressed when I told them it was less than a week a way.  My ears are still ringing from the shrieking… literally.
I've always been somewhat of a procrastinator… in all honesty I probably should omit the word "somewhat".  Since we are less than a week out, I thought I would make some fun printables for those (ME) that are doing any last minute projects (Again, ME. But, hopefully through this I can find some people that procrastinate as much as me and maybe we can be procrastinating buddies… … …Anyone?).
So, here it is: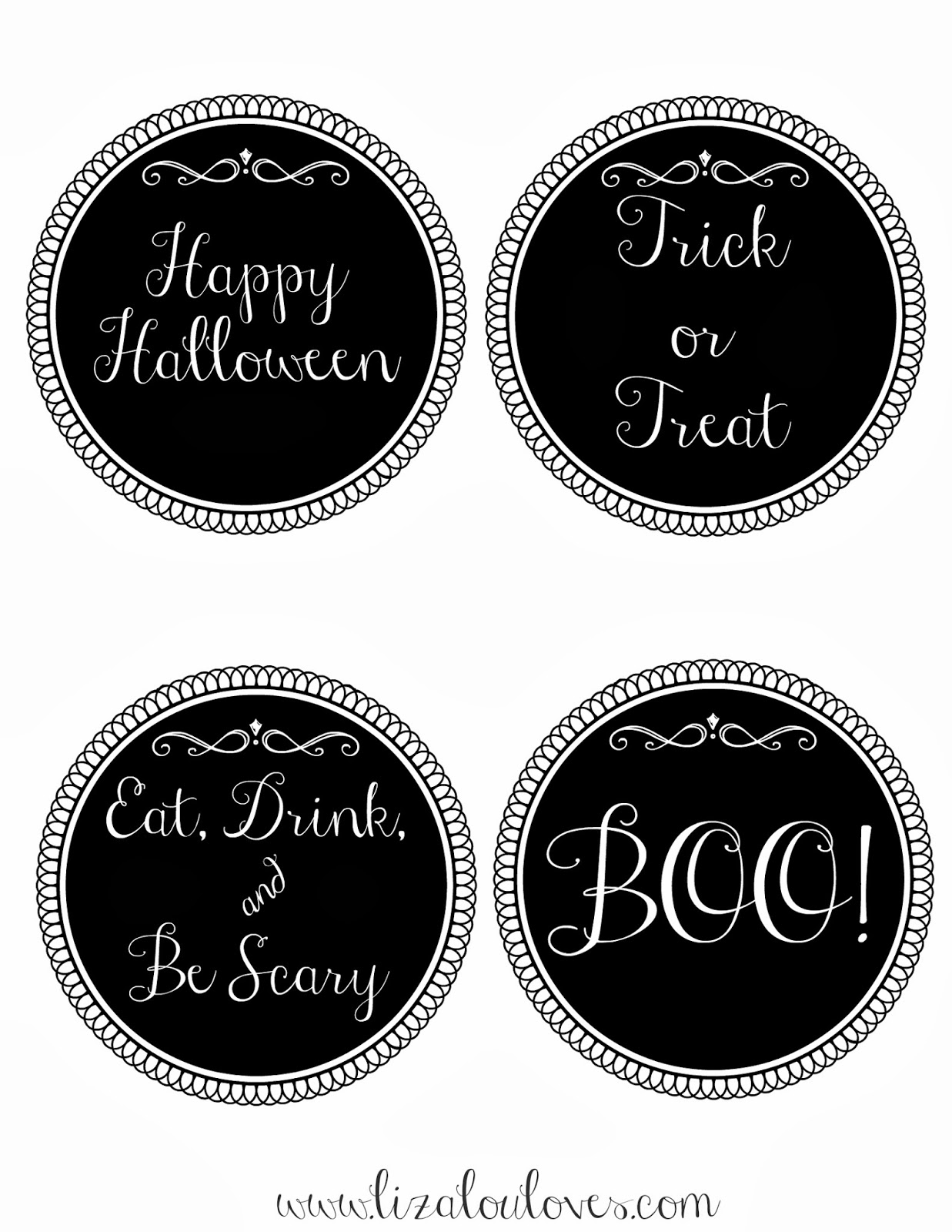 Feel free to download this 
HERE
.
I used these for two different projects.
 For the first I made treat jars to hand out to some of our neighbors.  I printed out 2 of the image per page ( 8 circles total) so that they would be smaller.  I then cut them out and glued them to a scalloped circle, and then onto a folded paper rosette (for which I used 
this tutorial
.  Seriously, make some right now.  They are so fun!)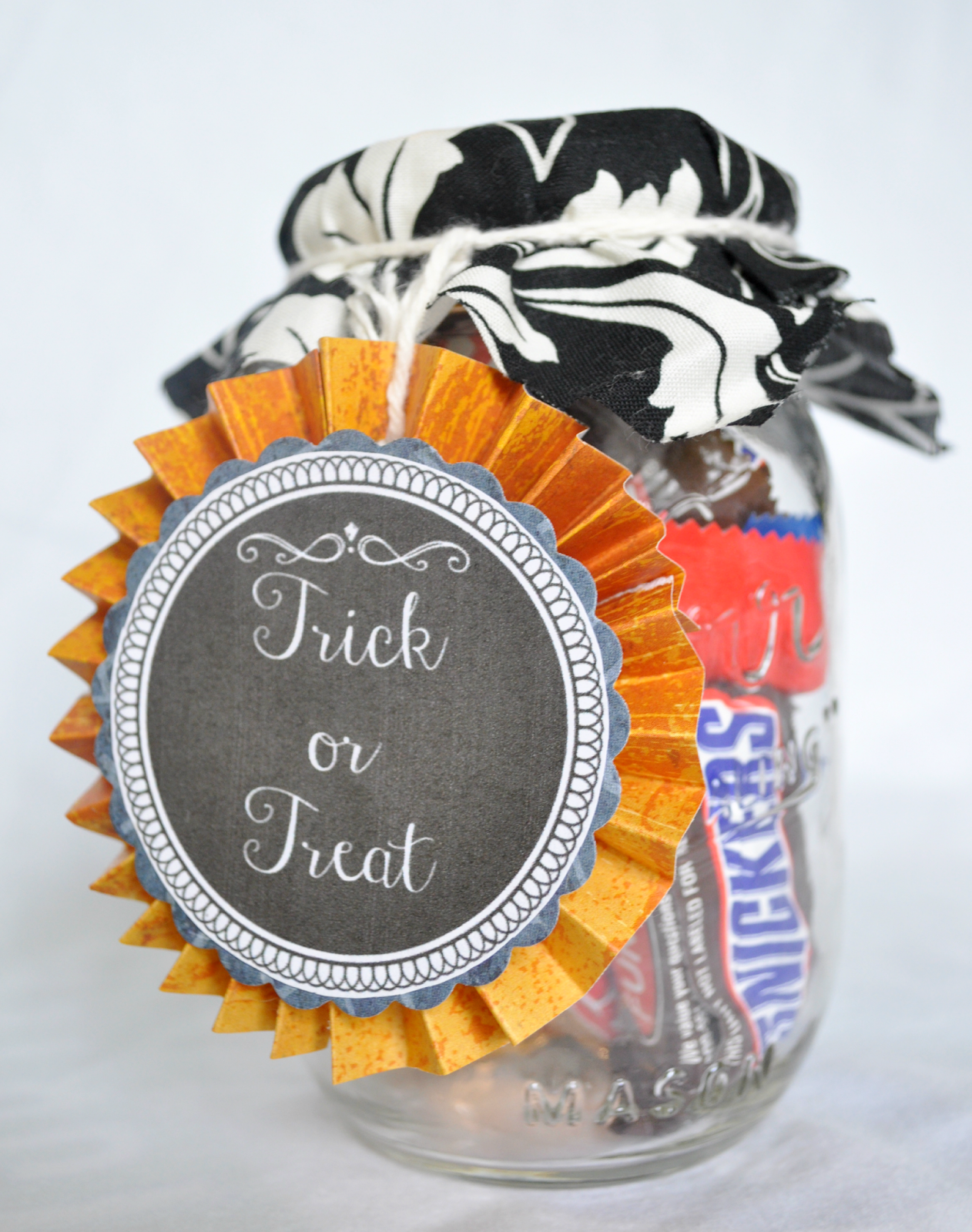 I had so much fun making the rosettes, I decided to make some larger ones to hang on a wall in our home that was needing some holiday decoration love.  This time I just printed out 1 image per page because I wanted them larger for this project.
I cut out the shapes and glued them on some scalloped circles (my husband just got me a Sizzix, thus the many scalloped circles… I may have a problem.)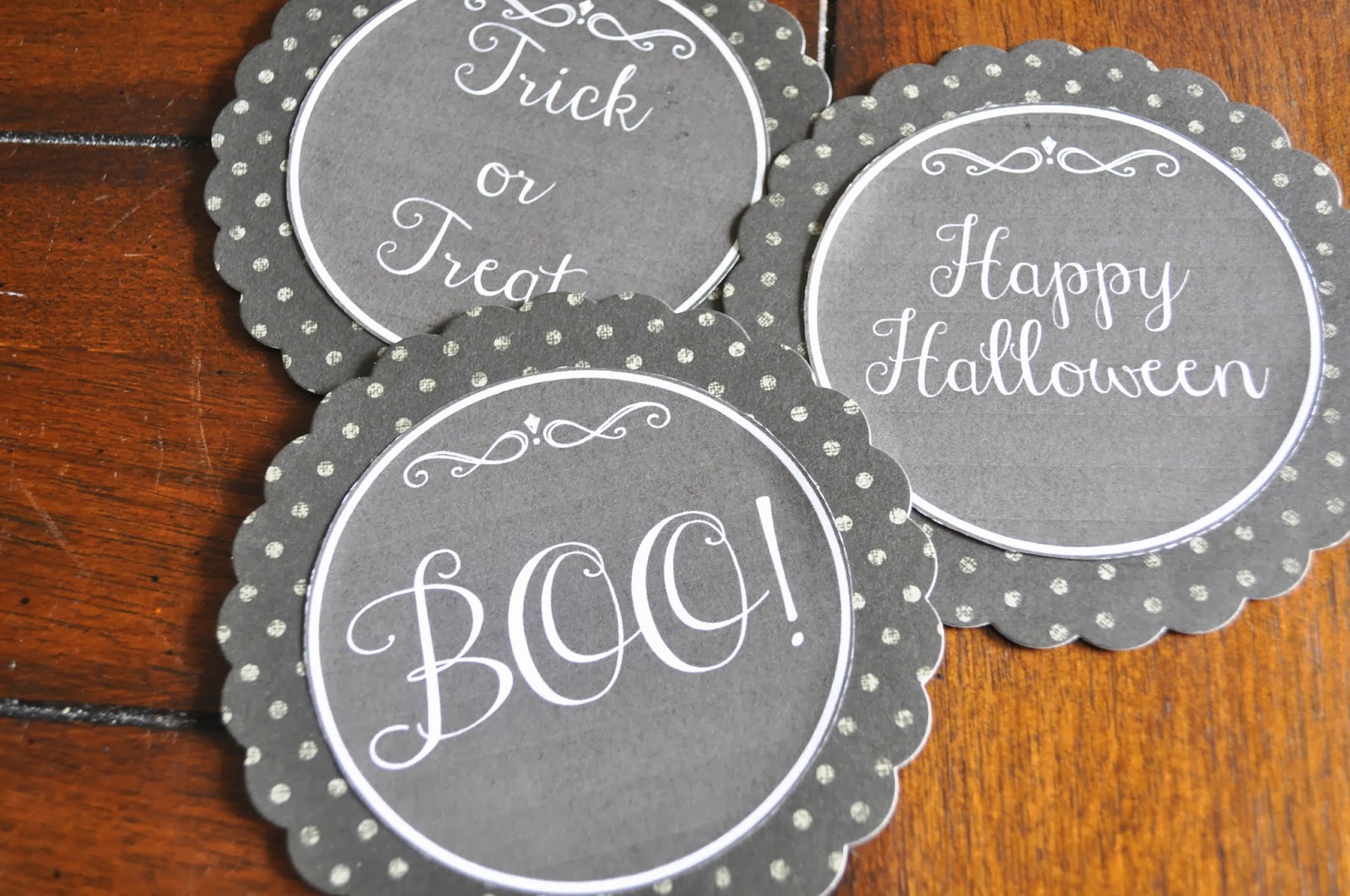 Then I glued them on the folded paper rosettes…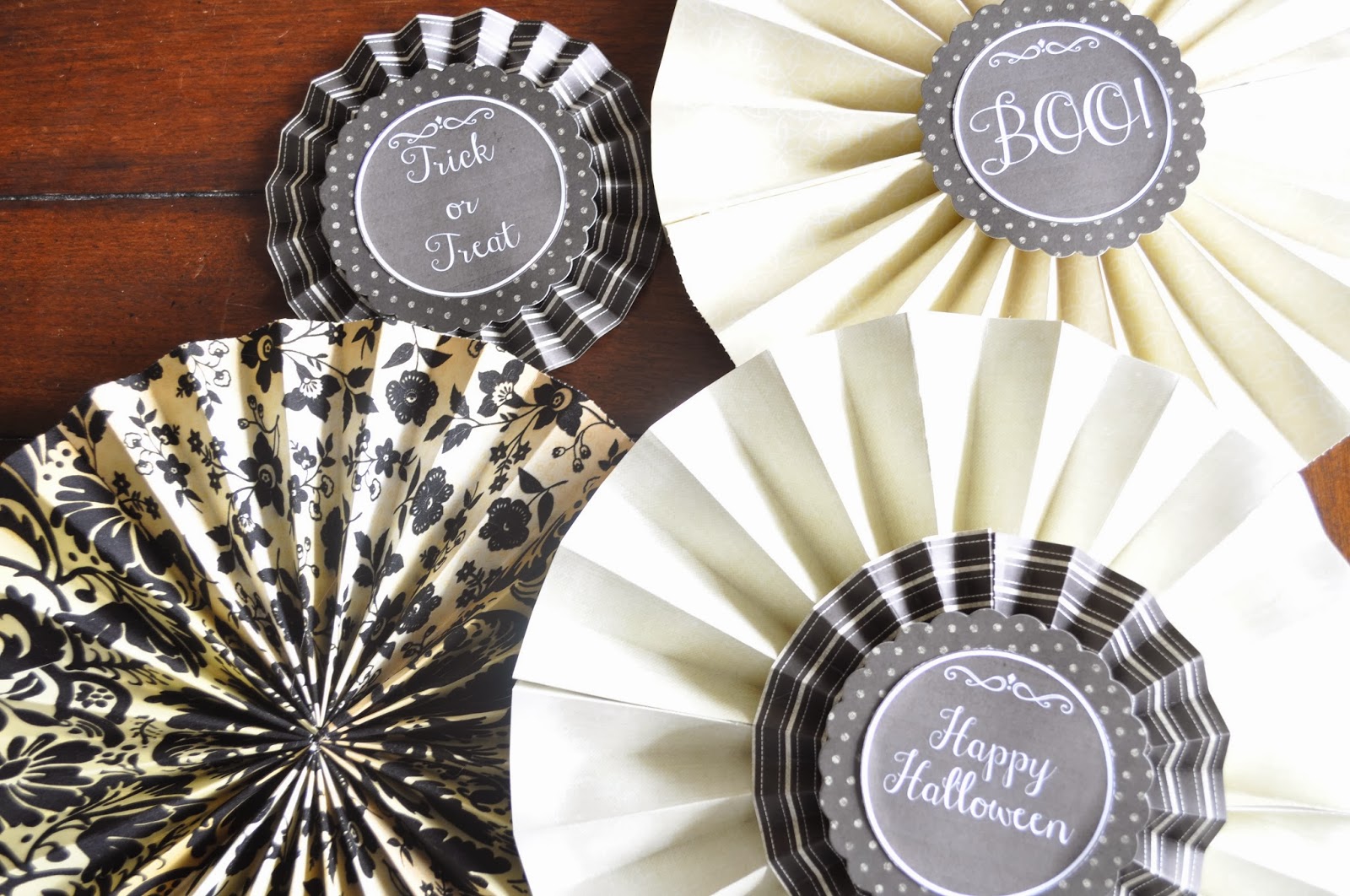 and hung them on wall.  I love them, but I love not having a bare wall even better!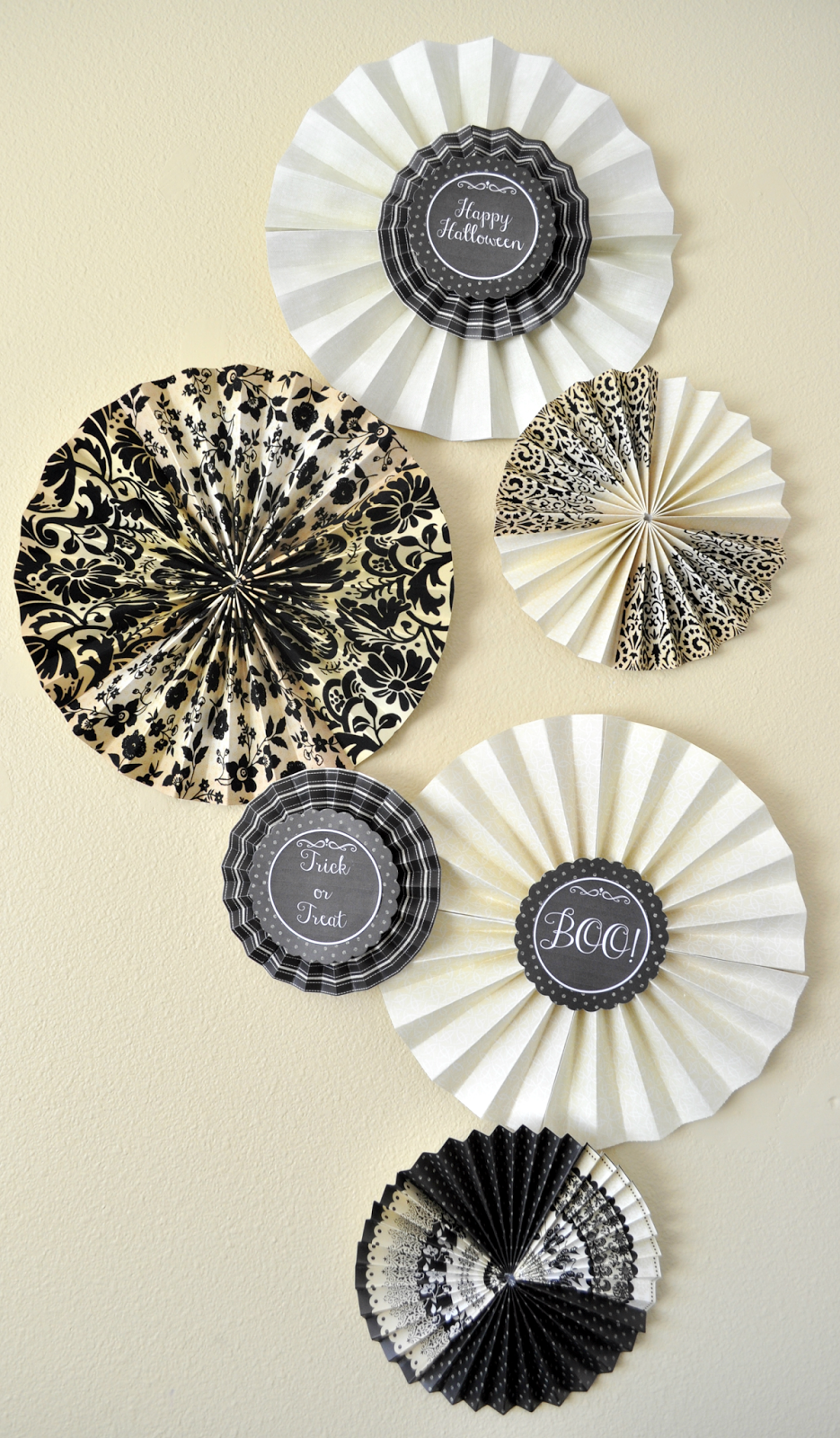 Happy Halloween!
P.S.  Here's one more printable, just for fun.  Enjoy!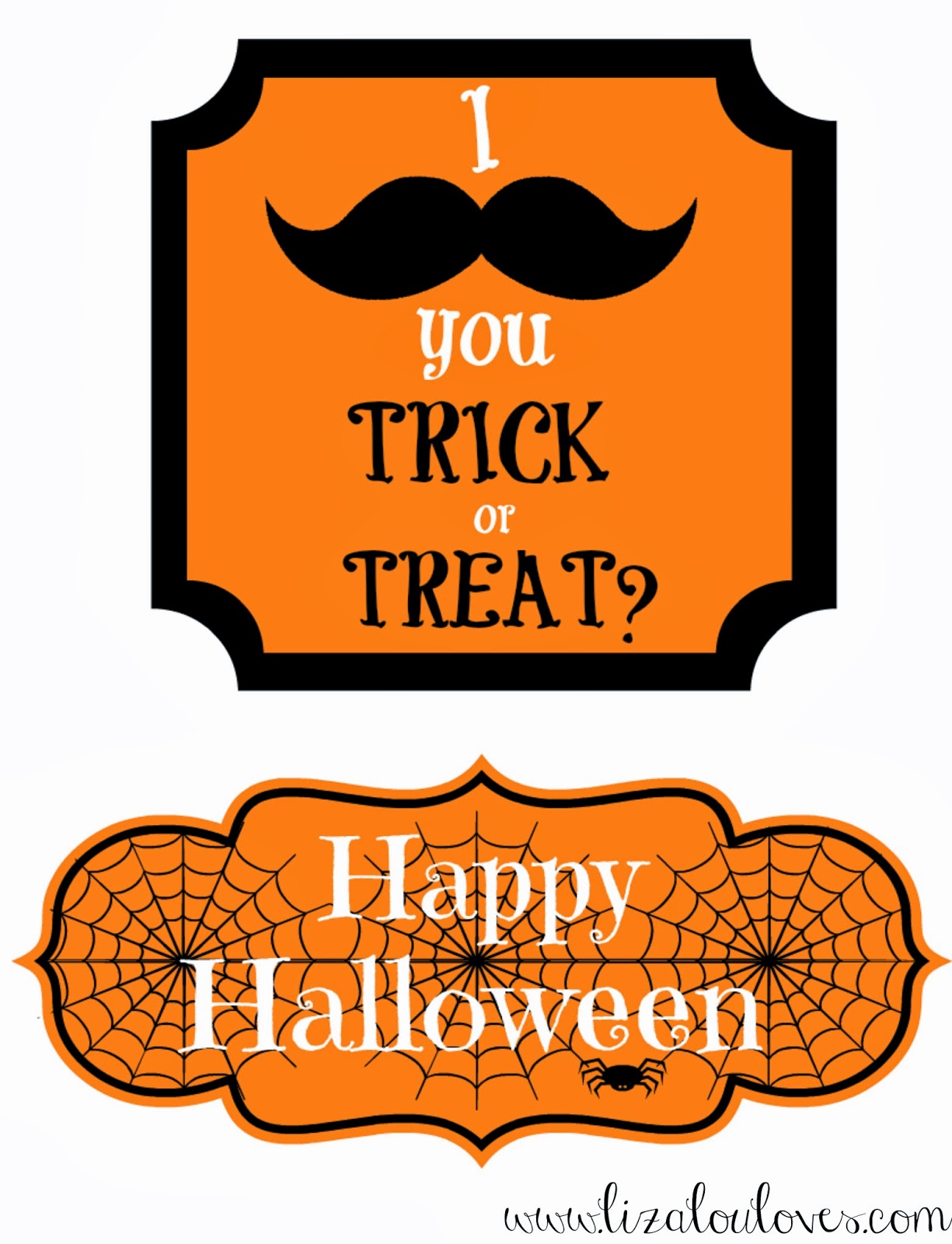 Feel free to download this 
HERE
.
---