Tuesday, October 25, 2011
Who doesn't love a good yard sale??
I always get a little sad when those chilly fall days roll around because I know
that it brings with it the end of yard sale season.
As I was finishing up the final crafts of the
Crafting Over Sweeting Challenge
I decided I wanted to make something could put in my boy's room.
I've been dying to do their room in a beach theme ever since I saw this photo:
*From here.*
One of my many yard sale finds was a surfboard. I knew I wanted to do something lasting with it, because I loved it oh so much. I came up with this…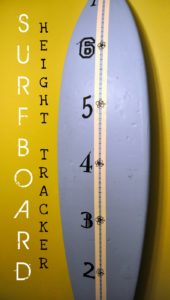 I just loved the idea of making this surfboard into a height tracker!
This way it becomes a piece of decor I'll always love to have around.
I painted on the numbers, inch markers and hibiscus.
*I did this by printing out the numbers in different fonts and sizes, cutting them out, trace them onto the board, and finally painted them by hand. Vinyl would have been oh so easier, but alas! I didn't have any on hand.*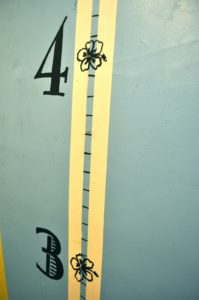 I got these beach themed wooden painted lovelies.
*I have no idea what these are actually called, but I found them at JoAnn's Etc for about 60 cents a piece.*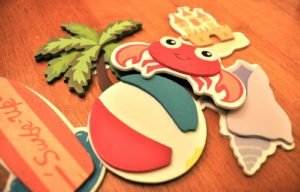 Each of my boys got to choose their own, which they loved.
I measured them and wrote down their name, height and date on the front.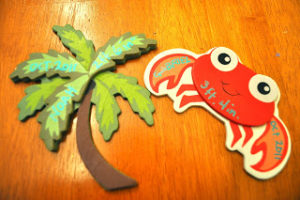 Voila!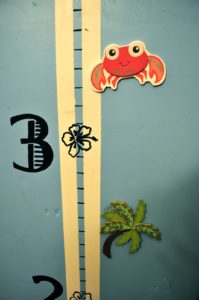 My boys have so much fun seeing how tall they are getting,
and now I think I have that motivation to finally get their room done.
Happy Crafting!
---